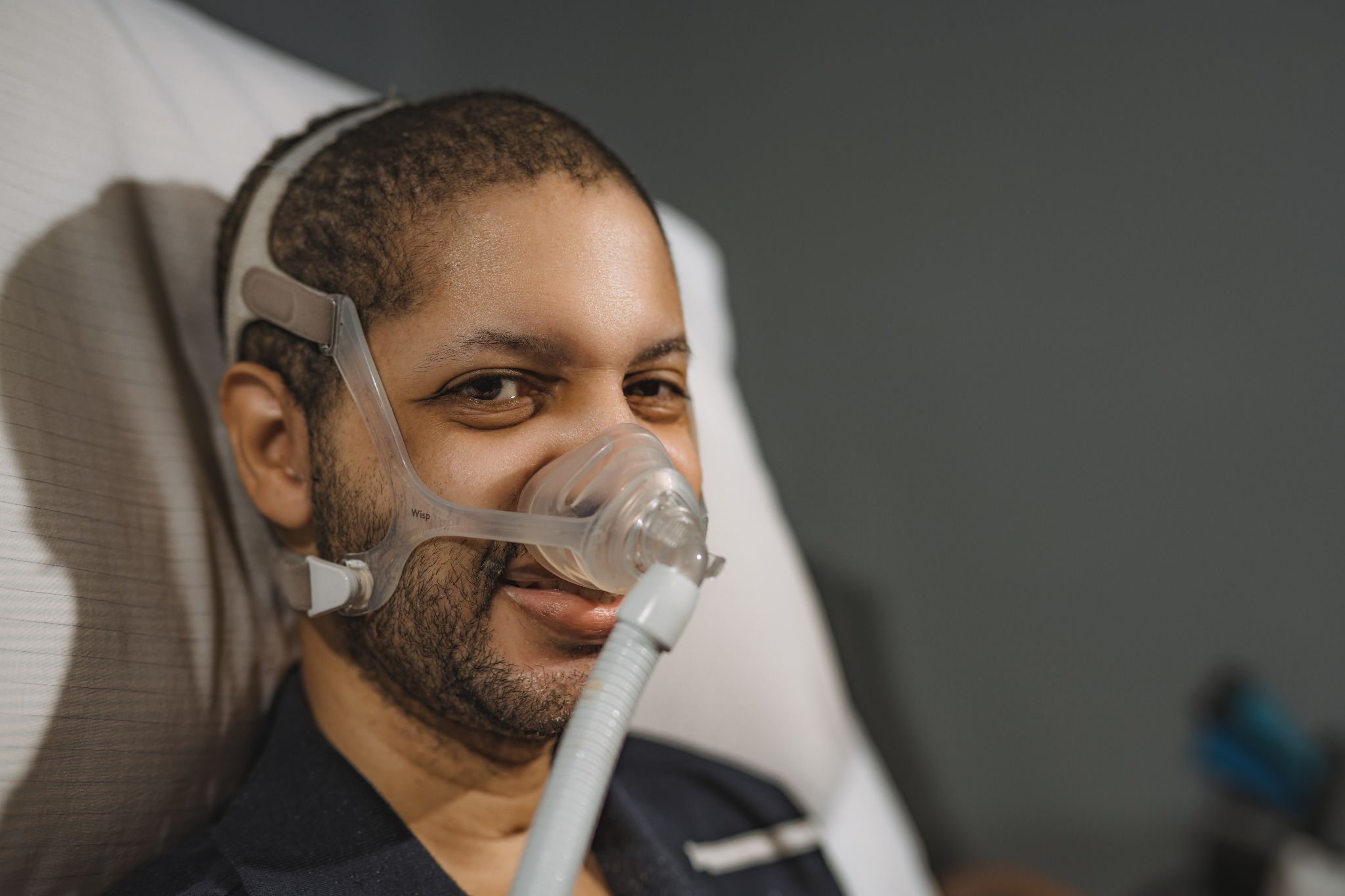 Kody sits up straight against the raised back of his bed, his hands gripping onto a video game controller as his eyes follow the action on screen. Laughter echoes off the walls as he trades quips with team members and opponents. The sound of Kody's breathing passing deeply through a ventilator lays an audible backdrop and steady rhythm to the room. The mask that he wears day and night to deliver pressurized air through his nose, though a constant presence, cannot hide his smile and bright eyes.
With a mission completed, the headset conversation takes a real-life turn. Kody, now 43, talks with someone who has been going through a tough time. Kindly he gives her advice—to look beyond the challenges and poverty that surrounded her for a better future. It is an experience that resonates with him. As one of the oldest members of his "digital family", as Kody calls them, he uses many of the experiences he's been through to try and help a younger generation
Kody's interest in gaming started as an escape. When life outside of his Atlanta apartment—on the streets and at school—became too rough, he found respite in his fascination within the worlds that digital devices contain. He came of age during the early years of home consoles and has since witnessed the progression of the gaming industry.
When online gaming first debuted in the late 2000s, Kody began meeting people virtually and started forming lasting bonds with others like him. "There were people I met there, as early as 2009, and I still talk to some of them now." To him, they truly are family. "We share major life events and occurrences. It's just like any other friendship, but we happen to live far away."
Kody's love of gaming serves a purpose that might have not seemed obvious when he was a child, but has grown with him as his body has changed over the years. He lives with Pompe disease, a rare genetic condition that deteriorates the muscles of his body as he ages. Now in his 40s, his mobility is severely limited. Kody spends most of his days in his room—in bed.