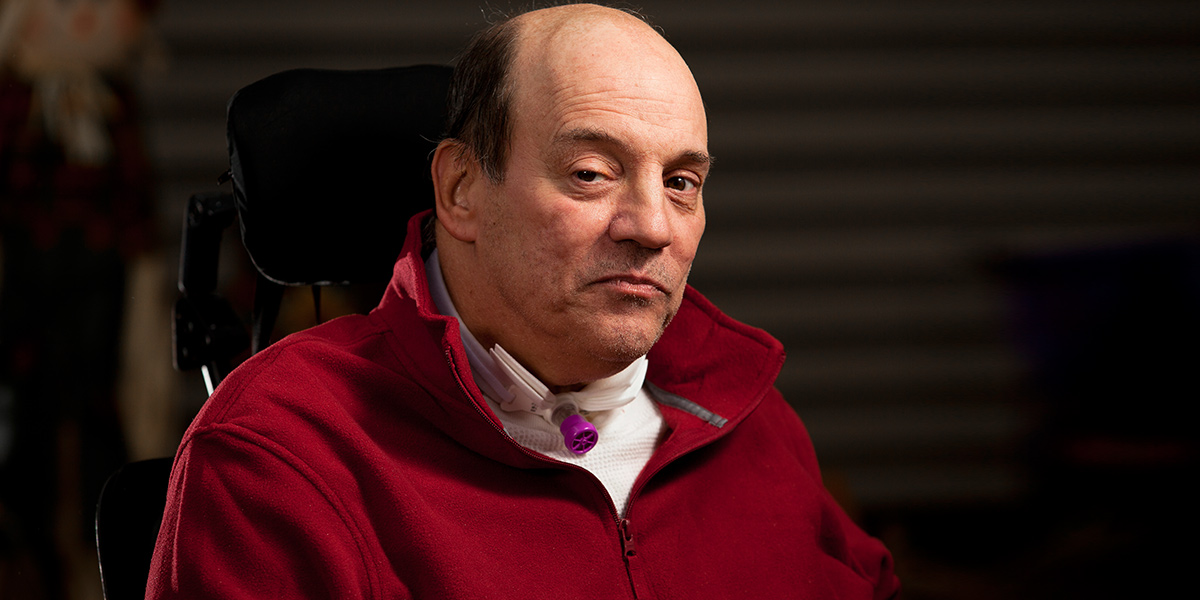 In March 2007, Mike was rushed to the emergency room after experiencing severe difficulty breathing. "I remember thinking they would give me a pill and I would be home in a few hours." Instead, Mike was admitted to the hospital and told that he may never be able to return home again.
Leading up to that critical night, Mike had been misdiagnosed for nine years with Polymyositis, an inflammatory muscle disease that causes painful weakness and loss of muscle mass. However, it took until his third muscle biopsy, performed in the hospital in 2007, to be accurately diagnosed with Pompe disease. Having gone untreated for almost a decade, Pompe had debilitated the skeletal muscles of Mike's diaphragm that allowed him to breathe. In order to stay alive, he received an emergency tracheotomy and was placed on a ventilator in intensive care. Four years later, when his son, Brian, was getting ready for his 8th birthday, Mike was still in the hospital.
"Four to eight, those are some big years to miss. I kept thinking, I can't stay in here the rest of my life; I have to get home to my son."
In addition to Brian being a big incentive to return home, Mike heard from a friend about a device which was being used to help spinal-cord injury patients breathe on their own by stimulating the diaphragm. For Mike, the logic was simple.